Connect Better With SkyBoard
It's incredibly fast to set up, supremely flexible, cost-effective, scalable, and massively configurable to help you create a bespoke experience. And most importantly, participants love it.
From a single virtual advisory board meeting to a steering committee platform that's open all year, from clinical R&D meetings to educational workshops – SkyBoard is suitable for any type of event.
SkyBoard is there to transform your online engagements with your key stakeholders, representing a brilliant new standard in virtual platforms.
Maximise Every Engagement
Each event has its own objectives:
Virtual Advisory Board: get the best insights you can on key issues
Virtual Educational Workshop: ensure your messages and content are understood
Post-Congress KOL Debrief: accurately gauge their reaction to competitor data
How do you accommodate all this? By abandoning a one-size-fits-all approach and using the plethora of innovative and flexible SkyBoard features to create the most appropriate virtual engagement possible.
Features such as:
Surveys
Polls
Discussion forums
Virtual whiteboards
Live meetings
Real-time document collaboration
Video & content review
Instant local language translation
Productivity Apps real-time integration
And much more
Get The Best Insights, Fast
SkyBoard gives you unparalleled insights and analytics, at speed!
From instant, automated, real-time reporting during your virtual advisory board, to detailed reports of all participant interaction – SkyBoard has everything you need to make reporting easy to access, easy to consume, easy to share.
You get to the insights that matter as quickly as possible, and you monitor virtual engagements in real-time. So you can introduce new items into the agenda and test new hypotheses in real-time – just like you would in a face-to-face discussion.
Multiple Uses Through One Platform
With all its powerful functions accessible instantly through a few clicks, it's no wonder that SkyBoard can be easily configured to support a multitude of different use cases.
We've supported medical affairs, R&D, commercial, and marketing teams – below are just a few examples of such projects:
Advisory Boards

Engage a select group of top KOLs to discuss key topics of interest to you and get the insights you need

Steering Committees

Connect and engage with your Advisors and Programme Leaders to discuss content, plan activities, and get feedback

Open Meetings

Engage with KOLs through an event that's continually 'open' for the whole year, providing incredible continuity in communication and input

Medical Education

Present compelling educational or marketing content through a mix of media and gather feedback from participants in real-time

External Training

Run a train-the-trainer event with the same platform they'll be using to run their actual events - can training get any better than that?

Market Research

Obtain important information and insights from any group of virtual participants on your content, messages, and materials
Take Full Control Of Your Events
SkyBoard is unique because its offers a completely hands-off approach whereby you can leverage all our self-service capabilities and take full control of your events – spin one up at a click of a button, whenever it suits you!
Imagine the power to engage with your advisors, steering committee, contracted KOLs – whenever and however you want. And because it's beautifully designed with an intuitive interface, you can do all of this with ease.
Complete End-to-End Support
If you need it, we offer a 'white-glove' service allowing you to focus on generating the best insights from your SkyBoard event, whilst the technology, participant management, etc is handled by us.
Our client success team will support your project team from start to finish. Every single event is monitored and managed by a cross-functional team, including:
Medical Experts
Experienced Project Managers
Market Research Professionals
Technical & Digital Support
Centralise & Streamline Your Engagements
Metrics, reporting, reminders, audit, accessibility, and complete control for you and your agencies – that's the beauty of SkyBoard.
Organising scientific content, creating VAB questions, contracting, managing payments, liaising with multiple stakeholders to coordinate busy schedules, to name but a few – the list of challenges when organising an event is long.
So we've designed SkyBoard to keep life clean, simple, and in control. We bring together all the components you need for your online events into a single, centralised, easy-to-use interface.
Scale & Manage Your Usage
Self Serve Applications

Spin up your event instantly and begin uploading, planning, implementing content to get your virtual events up and running

Scalable Service Levels

Customise the level of support your team needs (SLA) – from full hand holding to just ticketed technical support

Software As A Service

Scale what you pay in line with your level and expectation of your company's usage throughout the year through a SaaS subscription model
Integrate With Productivity Apps
SkyBoard is the most collaborative, integrative platform there is. It is, on purpose, designed to work seamlessly with important productivity apps - relish the power and freedom that comes with that!
Microsoft Teams

You probably already use MS Teams for meetings, now bring the power of SkyBoard seamlessly into those and transform the virtual advisory board experience for organisers and participants. From organising an event to actually running it, power like you've never had before

Zoom

Bring the simplicity, ease of use, and universality of Zoom to your SkyBoard experience. From live meetings to breakout rooms, you can have it all through the SkyBoard platform, thanks to seamless integration with Zoom

WebEx

Integrate a variety of WebEx functionality into your SkyBoard event and maximise the engagement experience by fully exploiting all the capabilities that WebEx has to offer, and combining that with the asynchronous features of SkyBoard

Microsoft O365 Suite

Bring all the power of familiarity and real-time collaboration that O365 offers right into your SkyBoard event and maximise the ability to co-create and collaborate on assets in PowerPoint, Word, and Excel in real-time within your SkyBoard virtual meeting

Microsoft OneDrive

Store and upload your content, videos, presentations, and data in dedicated OneDrive folders allowing you to instantly create secure, fire-walled, content repositories specifically for the organisers and participants of each event

Microsoft Azure

Working in the background, but equally important – get trusted data security, integrity, and compliance through our Azure hosting technology with its powerful, established, technological base
Making The switch
If you're already using a virtual advisory board platform, or have been relying on Teams, Zoom etc., then welcome to the next generation – a whole new experience built on the latest technology, with the best UI/UX, and the most integration-friendly capabilities to create an ecosystem of virtual engagement opportunities. Welcome to SkyBoard!
To help you make the switch, we will be clear about the::
Free trials so you can test out SkyBoard for real
Support options so you can choose the best for your needs
Integration opportunities with your existing productivity apps
Self-serve capabilities so you can do-as-you-please with your virtual ad boards
Development road map for even greater SkyBoard things to come
…and of course, the cost savings we guarantee.
If someone showed you what's currently out there and then said: now go build something that's better, faster, easier, with more functions, more integrations, more cost-effective, and that's fully secure, compliant, and trustworthy as Pharma requires, and that everyone would actually love to use – the result would be SkyBoard! See for yourself how SkyBoard can transform your (virtual) world…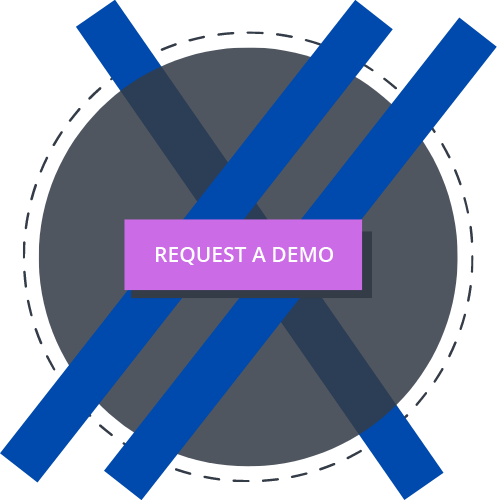 Microsoft, MS Teams, O365, Zoom, WebEx, Azure - all copyright and trademarks acknowledged.