X-Fly Insights Management
Insights, regardless of whether they come from MSL field interactions, medical affairs, social media, advisory boards, or any other source, are a goldmine of knowledge.
But how do you mine that gold? How do you prioritise and categorise insights? How do you ensure your MSL insights and medical insights are actually acted upon? How do you fully harness the value of insights as a critical driver of strategy and tactics?
X-Fly is the most comprehensive, compliant, and innovative MSL and medical insights management platform there is – created and built specifically to help you mine that gold.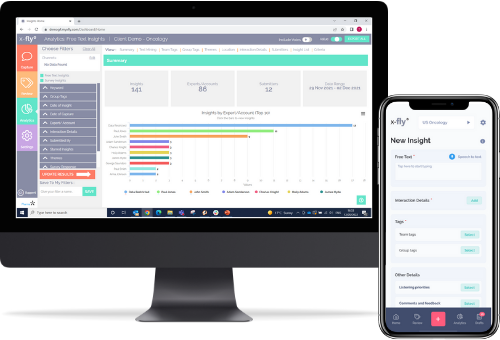 500k +

Insights Captured

7600+

Active
Users

100+

Countries Using X-Fly
A Truly End-To-End Solution
A single, transformational, platform to address every step of the insights process – capture, consume, approve, enrich, prioritise, escalate, analyse, report, track, and act.
All from one integrated, seamless, beautiful, workflow.
Capture

Capture insights from any and every source into a single insights data lake

Enrich

Enrich insights with labels, tags, and other meta data

Share

Ensure that the value of your insights is felt across your entire organisation

Report

Instant, customised reports, for all your different stakeholders

Analyse

Slice & dice all your insights to extract meaning

Act

Integrate actions with insights that make a difference
Prioritise & Escalate The Right Insights
Make sure your most important insights get the attention that they deserve through a multitude of processes:
Implement multiple prioritisation models and criteria to help users identify priority insights in a consistent and standardised manner.

Use the power of machine learning and artificial intelligence to automatically categorise and tag your insights

Score insights based on their relevance to strategic issues or key listening topics of interest.

Automatically escalate the most important insights to the right people at the right time

·Use AI to continually scan insights important trends that human operators may not otherwise notice initially
Analyse & report to your hearts content
Superfly can facilitate all multiple team functions within the same organisations through the custom firewalls and permissions access as well as the distinct functionalities below:
Instant Feedback

Cut the capture-to-analyse time from days (even weeks) to just seconds and make sense of the mass of insights coming in regularly

Standardise & Categorise

Analyse by date, location, theme, content, tag, priority, geo-mapping, and a whole plethora of variables, all in real-time

Filter &
Report

Automate the process of regular reporting and produce custom reports for each stakeholder – MSL teams, managers, Medical Affairs, commercial, and more
Unify insights from all sources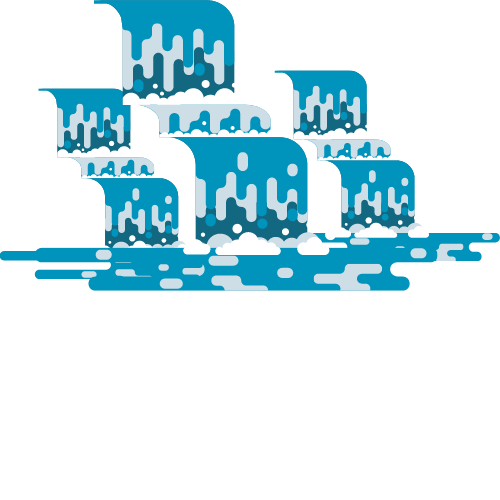 When you run an advisory board, what do you get out of it? Insights! The same goes for any sort of insights from Medical Information, social media, congress observations, patient information, market research, podium observations, and any KOL interactions. X-Fly allows you to seamlessly integrate insights from all such sources into a unified data lake, with unified analytics and reporting managed through the X-Fly platform.
Implement your strategic insights framework
An effective and strategic insights framework can help you achieve your objective of maximising the value of actionable insights. X-Fly can support every pillar of your insights strategy.
Collection:

improve the quality of collection and keep them focussed on key listening topic

Consumption:

enhance the way different stakeholders consume the most important insights

Escalation:

pathways to ensure important insights go to the places where they should go

Connection:

help all stakeholders stay connected for a consistent strategy implementation

Feedback:

create feedback loops between those that collect insights and those that action them

Action:

track and monitor an important strategic ROI measure of insight collection – resulting actions
Configure to the enterprise
X-Fly is ready-to-go straight out of the box. Configure functionality, workflows, and analytics to meet the precise needs of your entire organisation – every team, indication, region, and country.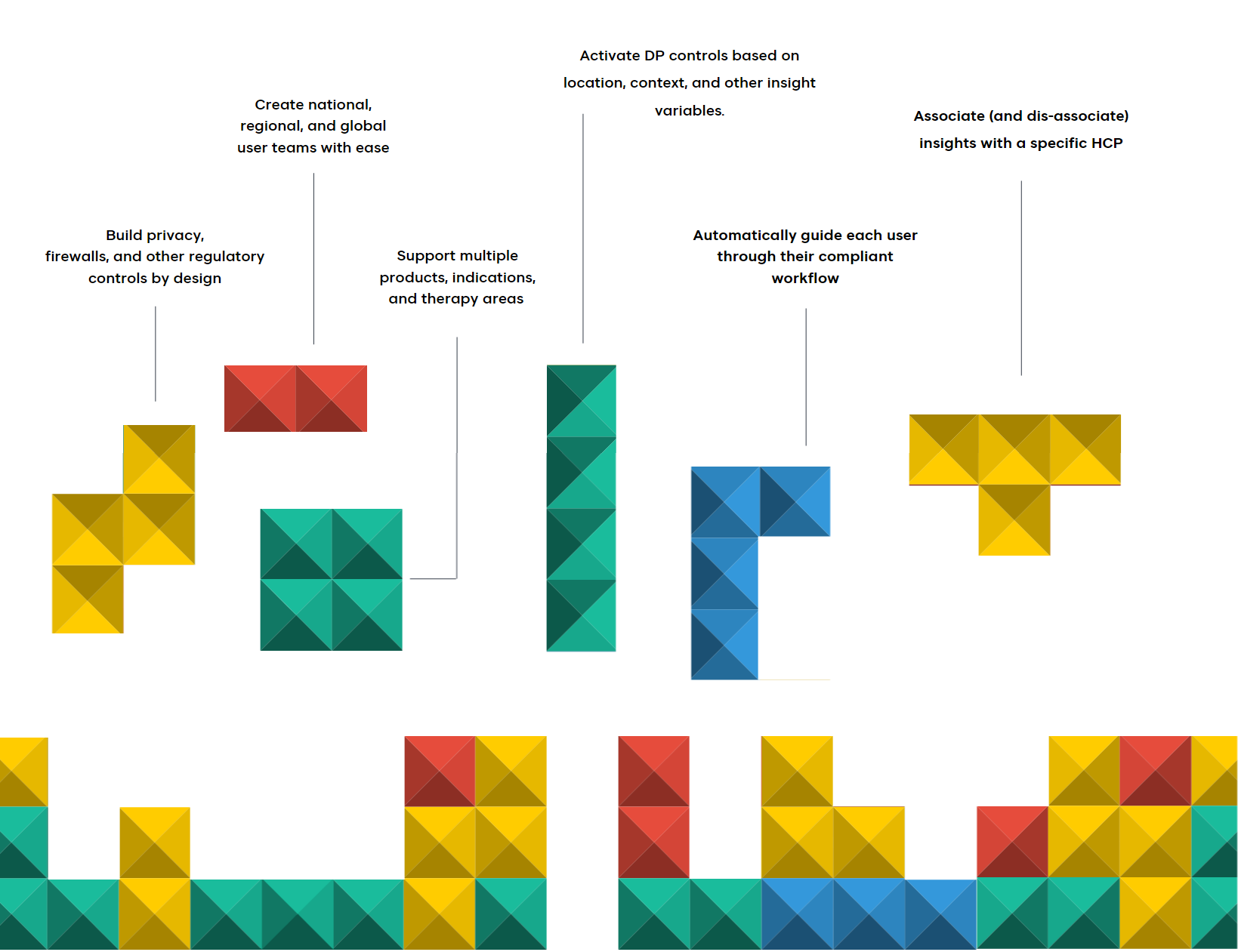 Get total end-to-end support
X-Fly is, at the end of the day, a technology solution – albeit a brilliant one.
But technology just by itself cannot achieve all your insight dreams. That's why we'll bring our massive breadth and depth of expertise to the table.
Discovery

Discover your needs, identify gaps, evaluate integration opportunities, and codify the most important pains you need to solve.

Implementation

Benchmark your processes, improve your management workflows, and devise an implementation programme to maximise the value of your insights to your entire organisation.

Hypercare

From a low-cost, responsive office-hours email support service that you pay by-the-ticket, right up to an enterprise-level 24/7 multilingual support package.

Tooling

In-tool walkthroughs, online knowledge centre, live chat, and integration with your internal support ticketing system can also help your users should they need any assistance.

Training

Multi-time-zone training sessions on X-Fly and the accompanying organisational insight processes and workflows.
And maximise your insight generation
Maximise the value of insights, achieve all your strategic objectives, and transform your entire insights workflow
Dramatically reduce your cycle time for collection-to-action from days (or even weeks) to just minutes

Ensure you never miss an important insight by ensuring insights are escalated, managed, and acted upon instantly

Integrate all stakeholders by having one single platform which everyone can use to manage their part of the insights process

Integrate all insight sources whether they be MSL insights, medical insights, medical information, social media, or KOL observations

Standardise your approach to insights by creating internal gold-standard best-practices to capture, categorise, prioritise, escalate, analyse, and report

Implement a fully scalable solution that can support a handful of users or an entire global organisation covering multiple countries, languages, and indications.