KOL Management
Think of Superfly as a suite of awesome modular web-apps designed to support every step of the KOL/HCP management process. Simply select the apps you need and build your own perfect Superfly to precisely match the way you, your team, and your organisation works and grows.
From a single team managing a handful of their most important national KOLs to an enterprise-wide implementation covering the entire HCP contract-to-pay workflow involving thousands of users across multiple functions, countries, and currencies – Superfly is designed from the ground up to meet all such needs.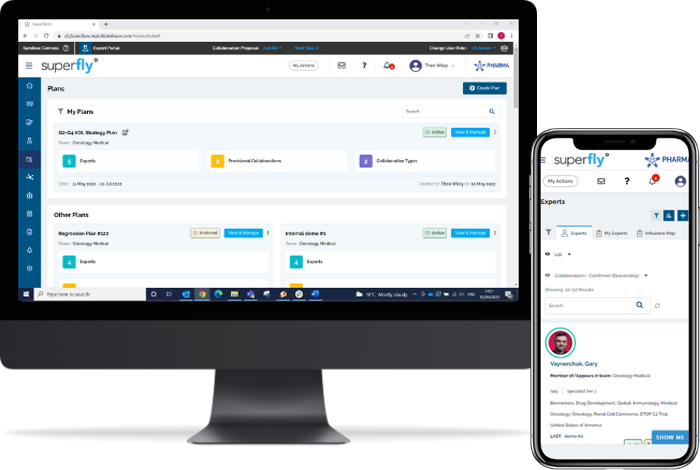 1.7 M +

Experts Profiled

18793

Activities Tracked

+

Countries Using SF
for every action...
Everything you need in a KOL management solution - Superfly can already do.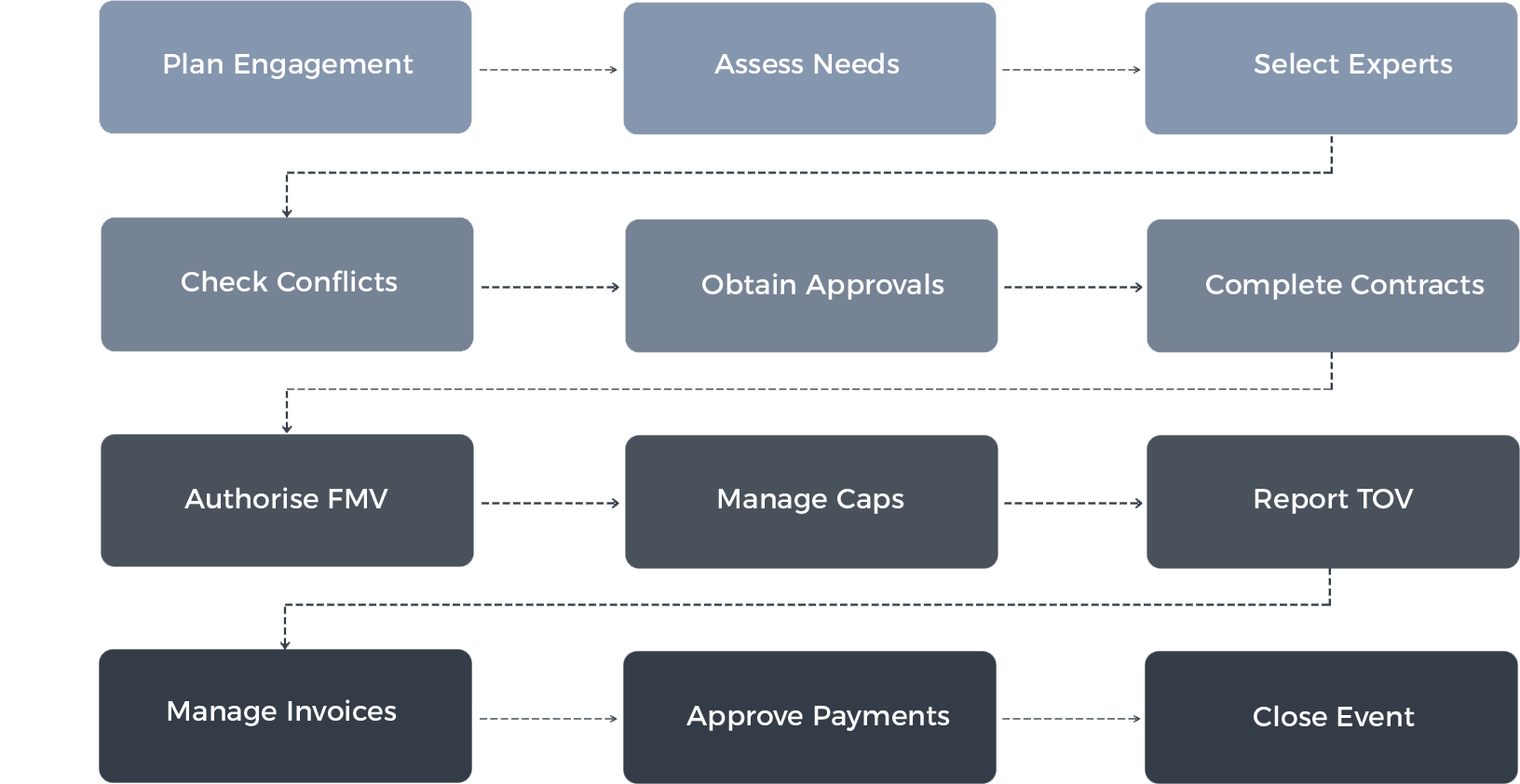 And all of this through one single platform, one beautiful workflow, with the HCP at the heart of it all.
for every need ....
Superfly is designed to be completely modular - meaning, it is fully configurable to each of our clients depending on the scope of their needs, the scale of their organisation, and the flexibility of their restrictions.
Why?
Well many of our clients have very different requirements when it comes to KOL management because of organizational hurdles as well as legacy processes - so it pays to introduce a system that reduces friction and can fit seamlessly into such mechanisms.
The system is split into 3 categories of applications for you to choose from:
Baseline

Activity Tracking
Engagement Planning
Expert Profiles
Reporting Suite
Live Dashboards
Insights Management

Specialist

Sentiment Tracking
Speaker Request Mx
Entity Management
Invitation Management
Collaboration Preferences
KOL Utilization

Contract-to-pay

Proposal Management
Contract Management
In-Service Management
FMV Management
Caps Management
Payment Management
for every team...
Superfly can facilitate all multiple team functions within the same organisations through the custom firewalls and permissions access as well as the distinct functionalities below:
Medical

All the core apps and functions you need for KOL planning, KOL tracking, and manage all of that work with your most important KOLs in a collaborative, compliant manner.

Commercial

Unique apps (e.g. KOL CRM, KOL sentiment, KOL insights) popular with our commercial users enable you to monitor KPIs and illustrate your impact/success.

End-to-End

The HCP management apps we offer support the end-to-end/contract-to-pay workflow, from initiation to payment - including legal, contracting, finance, and compliance teams.
for every user...
We think Superfly is great, but like any system, its success is dependent on people using it, and doing so in the right way!
We therefore have a range of implementation & support services to help ensure the success of Superfly: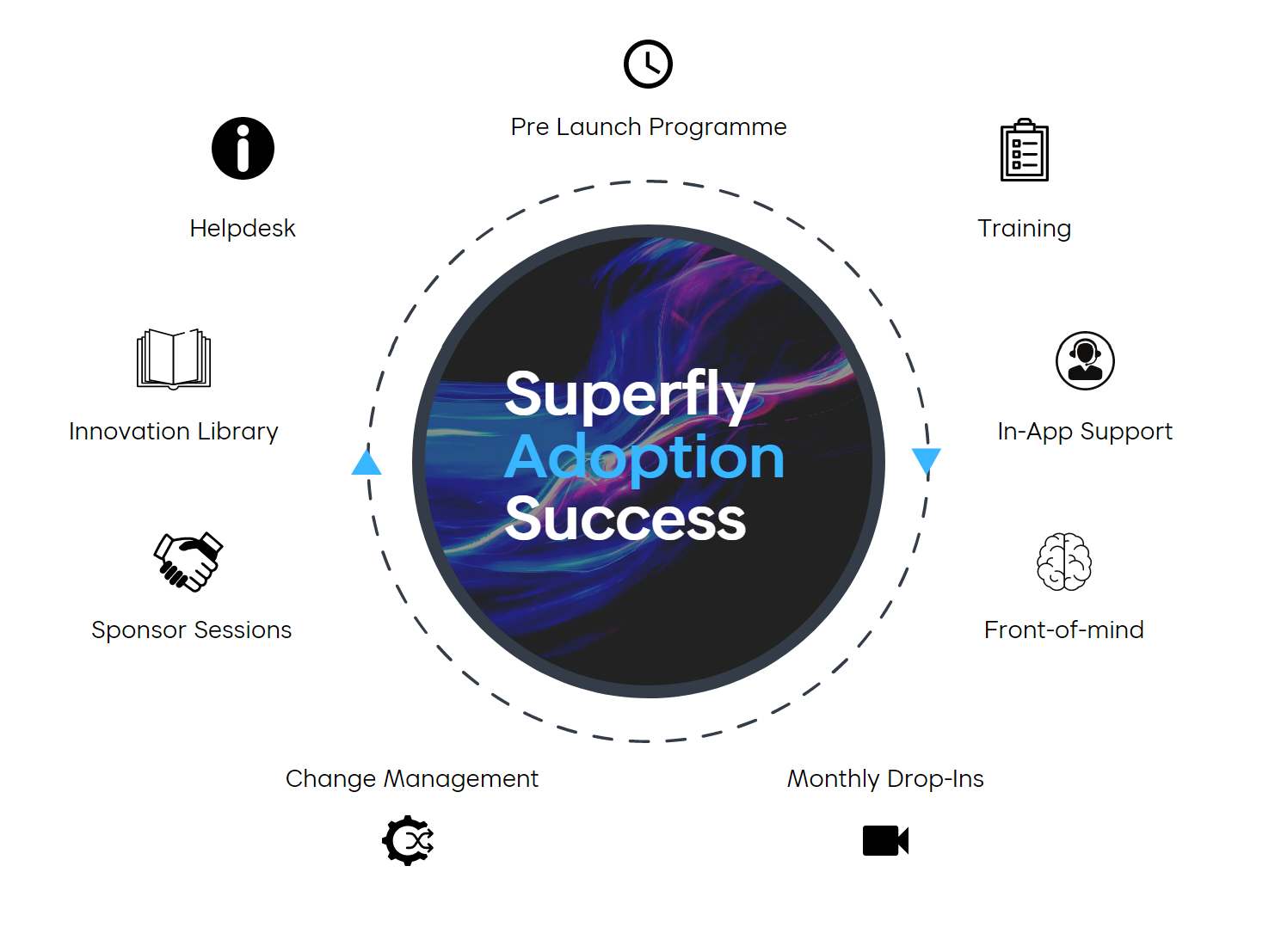 for every hcp...
We tend to focus on the pains of KOL management from the Pharma side. But what about the KOL/HCP side – what are the pains they experience when working with you? Superfly is built around the one constant that applies throughout the entire workflow – the HCP.
The Superfly HCP Portal allows the HCP to manage all their actions with you –
All of this significantly enhances the HCP experience and ensures successful collaboration across all your events.
(For more on the power of the HCP Portal with the HCP at the heart of it, read our very short paper here).